Vinyl releases: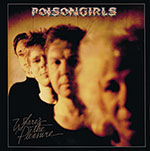 'Where's The Pleasure'
The 12" vinyl re-release of 'Where's The Pleasure' is now out and available.
This is a superb addition to the Poison Girls back catalogue, lovingly reproduced by
Water Wing Records (USA) and is also available at All The Madmen Records (UK).
Also still available
From Water Wing, the vinyl re-release of the 12" 'HEX' ep
and the album 'Chappaquiddick Bridge'.
Both still available from Water Wings Records (USA) and All The Madmen Records (UK).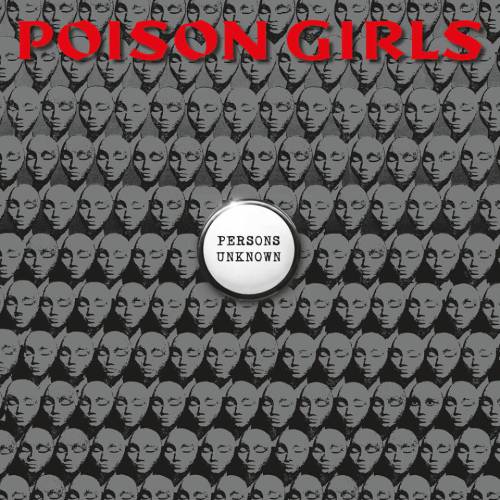 And for the first time in vinyl 12" single release, the seminal 'Persons Unknown'
coupled with 'Orchestral Statement'. Two of the most important political punk tracks ever
recorded, together for the first time, in glorious 12" vinyl quality.
Included is a full size collectors Persons Unknown badge set and poster.
Out on and available from Water Wings Records (USA) and All The Madmen Records (UK).
Cooking Vinyl are one of the most politically and socially aware labels of the last 30 years. Before setting up the label, Martin Goldschmidt helped establish No Nukes Music, and of course spent time trying to manage Poison Girls (a thankless task).
To celebrate their 30th anniversary Cooking Vinyl have produced a fantastic compilation of their brilliant artists.
It is available as either a beautifully packaged 4CD box set, or a 7piece 12" vinyl package. The presentation of the compilation is as good as it gets, and the music is wonderful. Poison Girls contribution is 'The Old Tarts Song' from the 12"ep 'HEX'.
For more information go to the Cooking Vinyl website.